The Rimington Award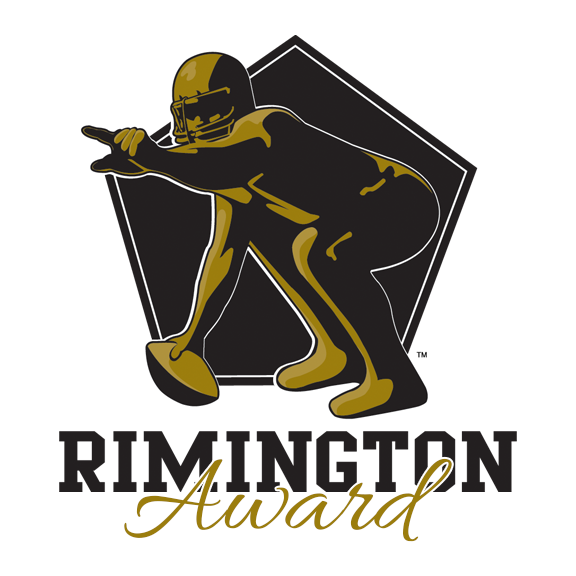 The Rimington Award is presented to the premier centers in the FCS, Division II, Division III, and NAIA divisions of college football. Originating in 2003, it is the only individual award given to every four-year division of college football. Since 2008, the recipients of the Rimington Award have been chosen by Jason Dannelly.
Dannelly has been a small college football journalist since 1998. In that time, he has been a member of the Football Writers Association of America (FWAA), founder of the Victory Sports Network and general manager of the College Fanz Sports Network. His work over the last 20 years in small college media has come through print publications, blogs, and radio/television broadcasts.
To select the award, Dannelly has established relationships with media, coaches, and scouts of small college football to create a network of information and resources for FCS, DII, DII, DIII and NAIA football. He calls on these experts each year to select the Rimington Award.
To nominate centers for the annual Rimington Award, coaches and sports information directions should email statistical information, video links, and other supporting information to [email protected]. Nominees should obtain at minimum a first team All-Conference award to be considered.